We have more than 20 years of experience and are committed to providing the best customer service
We can handle all major and minor plumbing and drain cleaning in San Diego, CA
Discount Plumbing San Diego will only use with the best materials available and provide a 1-year guarantee on all labor
Call The Plumber Mission Valley CA Trusts!
Discount Plumbing San Diego
We've been providing quality plumbing services to Mission Valley, CA residents for more than 30 years—and we're proud of our reputation as a highly reputable full-line plumbing company. Our plumbers are experienced and skilled at providing quality service for both residential and commercial projects.
At Discount Plumbing San Diego, we are committed to providing the best service possible. This is why we offer our customers a 100% satisfaction guarantee, so you can rest assured that your plumbing project will be completed on time and within your budget. We have highly trained, licensed technicians who can handle any job—big or small! Whether you need plumbing repairs or routine maintenance, call us today!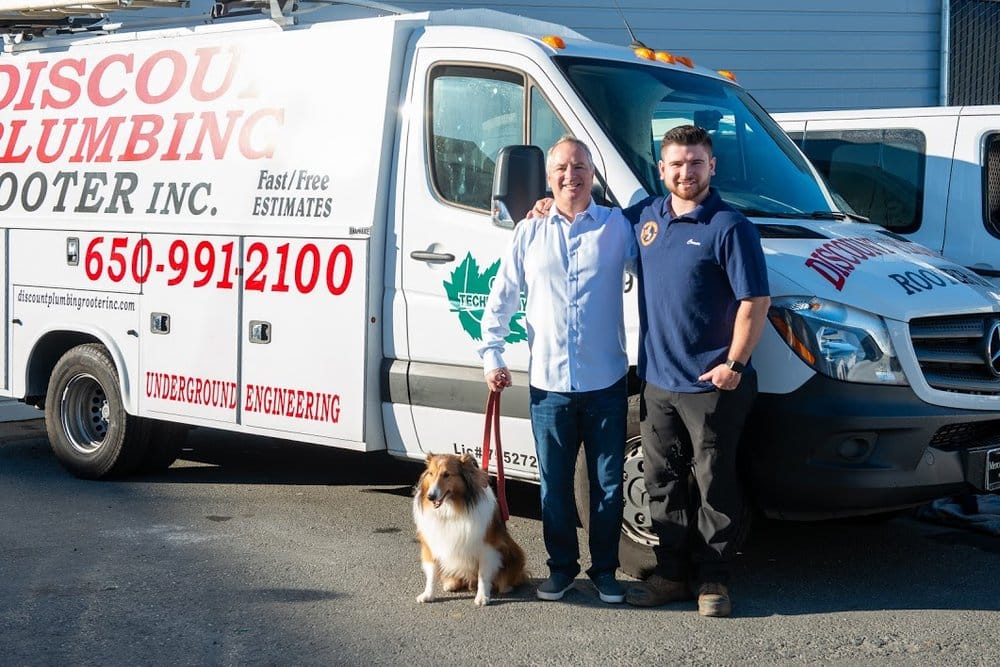 Since 1992, We Have Been Your #1 Mission Valley CA Plumber
Our residential plumbers are available 24/7, so you can resolve your problem quickly and affordably. Whether you need a new toilet or want to upgrade your home's plumbing, our team can handle any job. We offer same-day service and are always ready to help.
We offer a wide range of hydro jetting services. This pipe-cleaning process uses pressurized water to remove blockages and contaminants from inside plumbing pipes in homes. We can use this process to remove roots, grease, dirt, and other debris from your pipes. This method is fast, effective, and environmentally friendly.
Our gas line services include repairing leaks and installing new lines. We can also test your home's gas line for safety and ensure it is properly vented. We can replace your old gas appliances with new models that meet updated safety standards.
Our San Diego commercial plumbers have years of experience dealing with all types of plumbing problems in businesses, large and small. We work quickly and efficiently, so you'll be back up and running again in no time.
We offer affordable drain cleaning services guaranteed to clear your drains fast! We use only state-of-the-art technology to ensure a deep clean with minimal damage to your pipes or fixtures.
The expected lifespan of this service is 50 years, and it works for almost all types of pipes. We will inflate the pipeline with a special compressor and then cure it by ensuring no leaks.
We use a special camera that allows us to see inside your pipes to identify problems before they become expensive repairs. Knowing what is happening inside your pipes also gives you peace of mind.
Sump pumps are indeed a great way to keep water from flooding your basement. We can install any sump pump for you, whether a pedestal or a submersible model. And if your old pump isn't working correctly anymore, we'll be happy to take care of that too!
Sewer Line Repair & Replacement
If you have a broken or leaking sewer line, we can repair it or replace it. We'll inspect the area with a video for potential issues and give you our expert opinion on how to fix it. We're experts at finding and repairing the source of sewer problems quickly. And if your sewer line is beyond repair, we can install a new pipe for you.
Our experienced plumbers can repair or install virtually any type of water heater. We offer warranties on all water heaters we install and annual maintenance contracts. We can also provide you with a replacement for your old heater—one that is highly efficient and reliable.
We offer different models of tankless water heaters. If you have a big family and want to reduce your monthly utility bills, a tankless water heater is a fantastic option. Our skilled plumbers will help you choose the right one for your needs and budget.
Toilet, Faucet, Sink & More
Our plumbers can repair or replace any toilet, faucet, sink, or other plumbing fixture. We aim to provide you with a reliable, long-lasting solution that will keep your home clean and safe. Whether you only need a simple repair or a more extensive project, our experienced plumbers are here.
We offer the best water filtration systems that are designed to improve the quality of your drinking water. Our plumber in San Diego CA can help you choose and install a water filtration system that will work best in your home. We also offer maintenance and repair services to keep your system working correctly at all times.
Water Leak Detection & Repairs
We repair all types of water leaks, including those that result from excessive pressure. We use an electronic leak detector to locate leaks behind the wall and in the slab—this method is non-invasive, convenient, and guarantees zero damages. Once detected, we will repair the leak and restore your plumbing system to full operation.
Water Line Repair and Replacement
We repair all types of water lines, from tiny cracks to major leaks. And we replace old and damaged pipes with brand-new ones, giving you years of trouble-free service. We are experts in providing high-quality plumbing service and will work hard to ensure that you are delighted with our work.
100% Satisfaction Guarantee
Contact Our Plumber
We offer plumbing service around the clock, so you can count on us for help whenever you need it. Just give us a call anytime!
Thorough Inspection
We'll quickly assess the problem and give you an honest estimate of how much it will cost to fix it.
Deliver The Best Service
Then we'll get to work on the repair or replacement. We use only the highest-quality materials and professional tools.
Leave Your Home In Tip-Top Shape
When we're finished, your plumbing system will be in great shape. We clean up after ourselves and leave everything as good as new.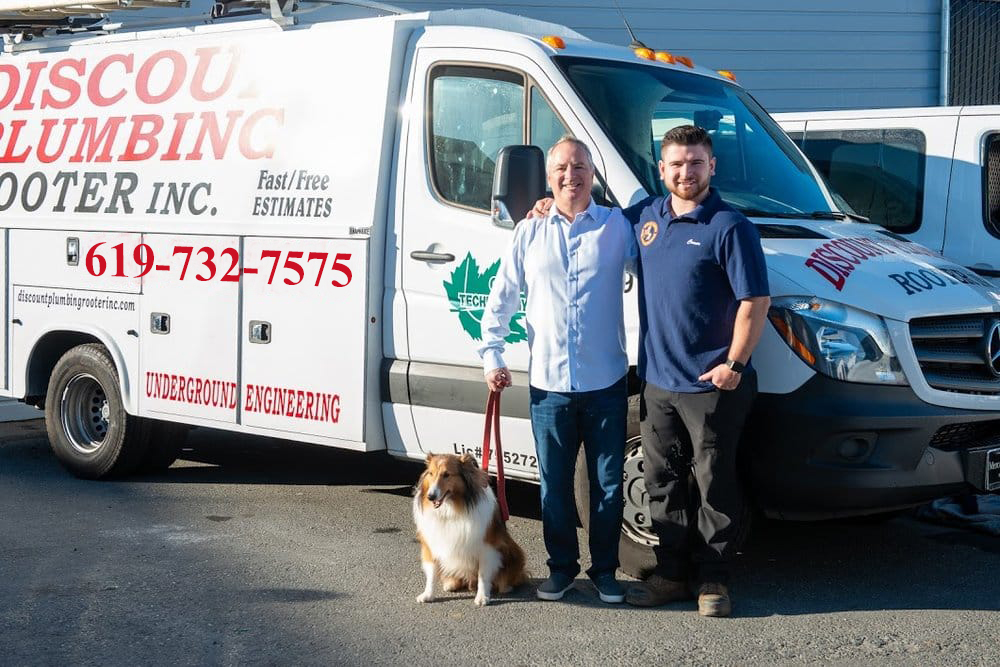 Julia Manganaro
2023-03-09
Albert came over and solved our water pressure & hot water issues in no time whatsoever. He is clearly knowledgeable, extremely friendly and as far as I am concerned he's our plumber for life! A+++ service.
Albert did a great job of diagnosing the problem with my sump pit and pump. I'm very happy with the solution. I would highly recommend Discount Plumbing.
Great service, prompt, and professional. Set a same-day appointment for an emergency bathroom sink issue. My girlfriend dropped a family heirloom down the sink and we weren't able to get to it with our own tools. Joseph showed up on time for our appointment and made sure we secured the ring. He was very friendly and ran the sink through tests to make sure everything was put back together and good to go. My girlfriend was ecstatic to have her ring, and it was a fair price to pay for emergency professional help. Thanks, Joseph!
Cameron Johnson
2023-01-26
I had an emergency with my main water line and they came out quickly to address. They were very professional and did fantastic work. Thank you so much!!! Tina was fantastic on the phone and the technicians (Harrison and Bronson) were awesome!
Chris Villanueva
2023-01-25
Great tradesman. Joseph is a professional with outstanding work quality.
Prompt scheduling and response. Professional staff and technicians ... truly appreciate the quality repair and care to make sure my home was protected during all phases of troubleshooting, mobilizing and de-mobilizing equipment and final system testing! Thank you Harrison!!! Sincerely Ted
Discount Plumbing is our go to plumbing company! They have great communication, warranty their work, have flexible availability and really go above and beyond to ensure their clients are taken care of. Tina and Corey have been great to facilitate appointments for various services on multiple properties. We've used them for toilet and faucet installs, repair of showers and garbage disposals, fixing valves due to new appliance install and etc, literally everything we need.
Jennifer Hendricks
2023-01-23
Prompt, friendly, repaired my toilet quickly and explained my problem and plan of action prior to doing the repair.
I've had Discount Plumbing out to my home to handle several complex plumbing related issues. Tina's a breath of fresh air when she answers the phone! Harrison came out for my shower, kitchen faucet replacement, replacing my water pressure valve and install of a whole home water softener (so GLAD he recommended that; my dishes actually come out with NO water spots from the dishwasher for the first time in years!!) The company is very responsible, professional, and prompt. Most jobs were done with no issues after the service. There were some hiccups along the way where they had to come back to correct an issue they worked on. One instance was with my garbage disposal installation; I was told that the leaking issue under my sink was related to my dishwasher and to contact an appliance repair company, which I did. Turned to find out that the leaking issue was because the disposal was not properly installed. After correcting the disposal install and re-installing my dishwasher the problem was fixed for another $195 out of my pocket. I contacted Tina, gave her all the details of what transpired, and expressed my frustration and dissatisfaction. Discount Plumbing is all about customer service; Tina called me a short time later that day and said she spoke to the tech and the manager and that she was going to send me a check to help cover the additional expense I had to incur. I wish on these reviews we could give half stars. I can't give a 5 star review because there were times where I had to have them back out on a job; but if I could I would them 4.5 stars. They will continue to be my go-to for complex plumbing issues because the overall experience has been good.
100% Satisfaction Guarantee
If you're unsatisfied with our work, we won't charge you. Our plumbers stand behind every job we do and want you to be happy with the results.
Our team has years of experience in the industry, so they know how to get your problem fixed right. We only hire the most skilled and qualified plumbers, so you can trust that we'll get the job done right.
If you have a plumbing problem in the middle of the night or on the weekend, we're here for you. Call us any time, and we'll dispatch one of our technicians to your home.
Frequently Asked Questions
What kind of plumbing services do you provide?
As a full-service plumbing company, we provide extensive plumbing services. We can assist you with anything from water heater services to sewer line repair & replacement, leak detection, and drain cleaning. We also provide preventative maintenance services to ensure your pipes function properly for many years.
Why should I hire a plumber instead of doing it myself?
You should avoid doing plumbing repairs yourself. If you don't know what you're doing, there is a risk that your home will be damaged further by an ill-conceived repair job or replacement. Hiring a plumber experienced with all types of plumbing issues is best. Our technicians will quickly assess and fix your situation effectively, so you won't have to worry about leaks or other problems any longer!
I need a plumber near me; what should I do?
If you need a plumber near San Diego, CA, look no further than us! Our team is available 24/7 to help with any plumbing issue that may arise. We offer a range of services for both residential and commercial properties. Our same-day service guarantees you will not have to wait long for your problem to be fixed.
Is my plumbing emergency an immediate concern?
If your plumbing emergency is not life-threatening, then it can wait. However, you should still call a plumber in San Diego CA, as soon as possible. If the problem is left to rot, it could cause more damage or become more expensive to repair. If you have a plumbing emergency in San Diego, please call us. We will be able to diagnose the problem and provide you with a solution.
Are there any guarantees for your plumbing work?
Yes. Our 100% satisfaction guarantee means that if you're not happy with the quality of our work, we'll do whatever it takes to ensure your service is completed at a high standard. Some services include 30-90 day warranties, while other larger jobs have one-year guarantees on their specific workmanship.
CONTACT US
Address: 4070 Mississippi St #2, San Diego, CA 92104
Call: (619) 732-7575
Contractors Lic # 755272