Water Heater Installation In Lincoln Acres
AFFORDABLE PRICING
We have more than 20 years of experience and are  devoted to providing the best  customer support
FREE ESTIMATES
We can handle all major and minor plumbing and drain cleaning in San Diego, CA
1 YEAR GUARANTEE
Discount Plumbing San Diego will only use with the best materials available and provide a 1-year guarantee on all labor
Choose Discount Plumbing For Water Heater Installation In Lincoln Acres
Founded in 1992, no matter how large we grow, our mission is to  keep the same  excellent quality you can expect from our family  business. .

With over 20 years of experience, we are San Diego's premier plumbing,  sewage system and drain specialists.  Client happiness is our top priority and  we provide  hassle-free scheduling,  totally free  quotes and  get the job done right the  very first time!

Every member of our  group is  devoted to our core  worths: honesty,  guts, and commitment. We are  seasoned owned and  give every service a  devotion to delivering an  extraordinary experience from start to finish.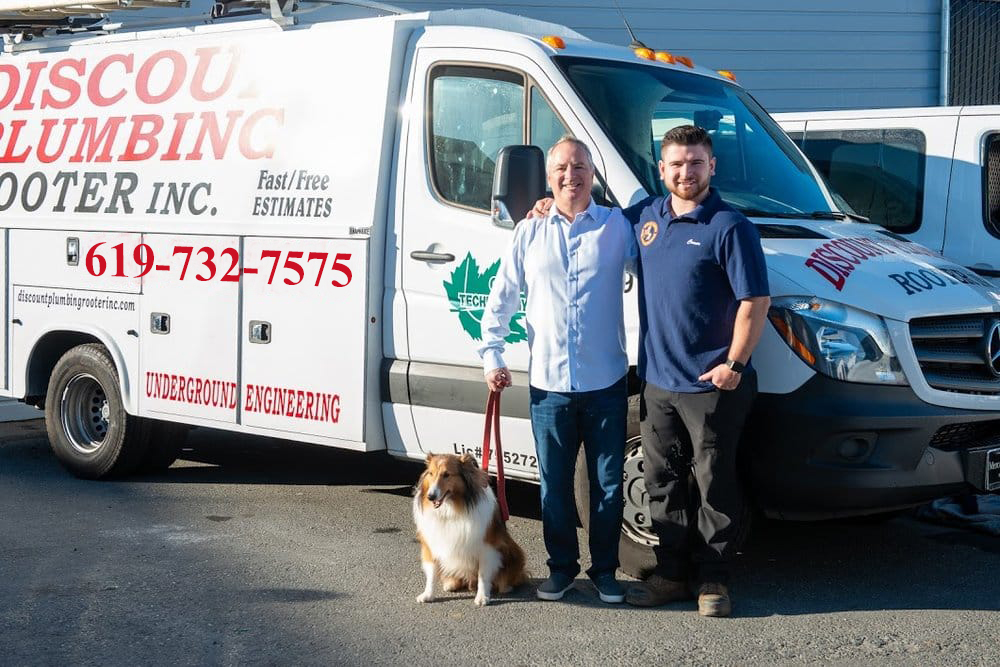 24/7 SAN DIEGO PLUMBING SERVICES

We were seeking out someone to help repair our leaking shower handles. When I tried contacting someone initially, they weren't available. As soon as I contacted Discount Plumbing they were very friendly, explained what needed to be repaired and kind to answer any questions. Cody and Victor were great and I highly recommend them. Thanks again!
Gibran G. 

Keeping a large apartment complex running smoothly is a daunting task. When I need a plumber I always call Cody at Discount Plumbing. Fast and reasonable service is what I demand and that is what I get. Never a job too big for Discount Plumbing. Now a days good customer service is a rarity. But working with Cody at Discount Plumbing I receive EXCELLENT customer service!  I Highly recommend!!
Brenda J.

Cody was great ,my husband I contacted Cody because of a kitchen sink issue. It was very easy to make an appointment with Cody for next day. Everyone else we tried was a waiting game. Not with Cody ,he got right back with in minutes and let us know he would be out to our place the next am. Now if anybody has had a clogged kitchen sink this matters because sitting water with food can be quit stinky,!  He was very professional and respectful when he arrived. He got right to the issue and talk to us about the price we agreed and it was affordable. 
Kristy D.

Cody and his colleague showed up on a Sunday to take care of a water leak in my bathroom. They were quick. Professional. Honest. Knowledgeable.
I highly recommend them for any plumbing needs. I will keep using them in the future and hands down one of the best experiences I've had with a contractor.
David B.
CONTACT US
Address: 1588 Gold Run Rd. 
Chula Vista, CA 91913
Call: (619) 777-7575
Contractors Lic # 1053397
Site By

We are ready to serve you in THE San Diego area
Contact us today FOR A FREE ESTIMATE
CONTACT US
Address: 718 Grand Ave, Spring Valley, CA 91977, United States
Call: (619) 732-7575
Contractors Lic # 755272