People love tank heaters because they are energy efficient, compact, and provide hot water instantly. Nevertheless, selecting the appropriate size can feel quite daunting. Factors including the number of users, location, and desired flow rate should all be taken into account.
Our insightful blog post will serve as your trusted guide in discovering the ideal tankless water heater size that perfectly suits your needs.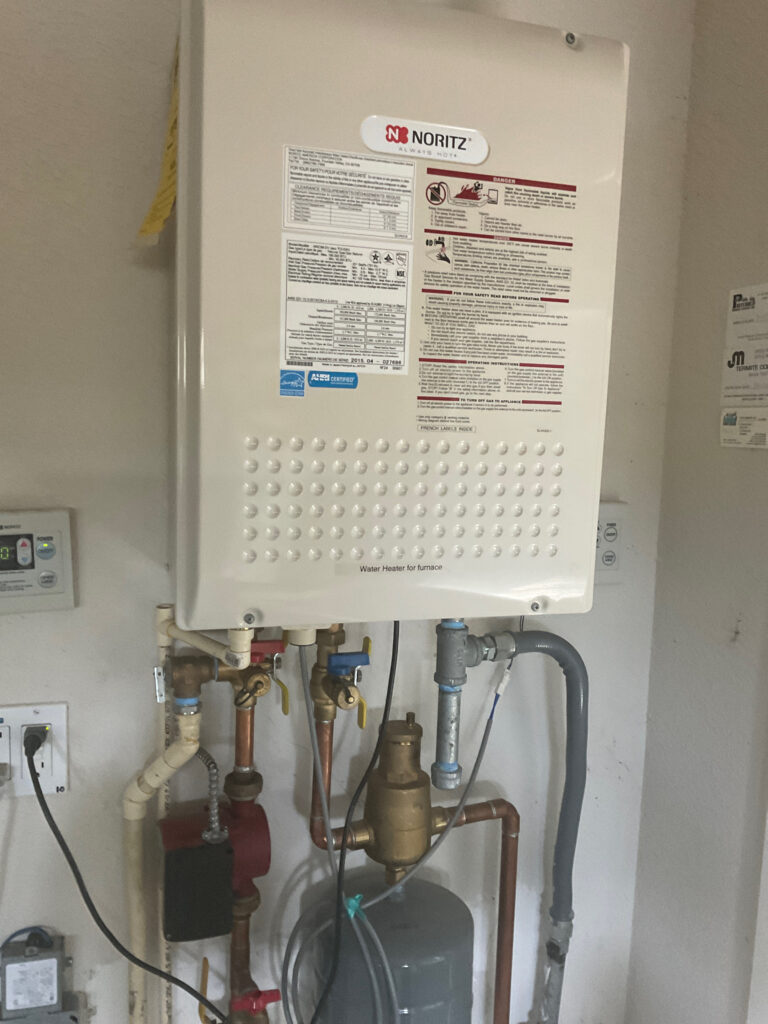 Should I Oversize My Tankless Water Heater?
Unlike tank-style water heaters, tankless water heaters provide hot water only as it is needed, ensuring an endless hot water supply. But should you oversize? Let's explore the pros and cons of oversizing and decide if it's right for your home.
Pros of Oversizing
Oversizing a tankless water heater provides more hot water for larger families or households with simultaneous hot water needs, like running the dishwasher while showering.
Cons of Oversizing
Oversizing a tankless water heater may seem appealing, but there are drawbacks to consider. An oversized unit can waste more energy than a properly sized one. It continually heats water even when not in use, leading to higher bills. Additionally, oversized units are more expensive to purchase and install, which can be a downside for those on a budget.
What Size Tankless Water Heater Do I Need?
Now that we've explored the pros and cons of oversizing, let's take a closer look at how to determine the proper size for your home.
Calculate Your Home's Hot Water Demand
To the right tankless hot water heater size, start by identifying your home's hot water demand Calculate the peak demand by listing the appliances and fixtures that require hot water, determining their flow rates, and adding them up. For instance, if two people are showering simultaneously with a flow rate of 2.5 gallons per minute (GPM) each, your peak demand is 5 GPM.
Consider Your Climate
The climate in your area can affect the tankless water heater size. Colder regions have lower incoming water temperatures, requiring a larger unit. Warmer regions may need a smaller unit to meet hot water needs.
Determine the Ideal Temperature Rise
Sizing a tankless water heater involves considering the temperature rise, which is the difference between incoming and outgoing water temperatures. This can vary based on regional groundwater temperatures and home usage.
Overworking a unit can reduce its flow rate or temperature rise, leading to cold showers. Therefore, choosing a tankless water heater should be based on these factors rather than its capacity.
Choose the Correct Flow Rate
When choosing a tankless hot water heater, the flow rate is crucial. It should align with the peak demand calculated, but opting for a slightly higher flow rate is wise to handle unexpected demand.
Selecting the Right Size Tankless Water Heater for Your Home
Buying a tankless water heater is a smart home investment. Ensure the right size by calculating your hot water demand, considering climate, temperature rise, flow rate, and seeking professional advice if needed. Get efficient and effective hot water!Discount Plumbing San Diego provides a range of tankless water heater service offerings to fit your needs. From calculating hot water demand to installation, we have the plumbing expertise to provide you with efficient and effective hot water. Contact us today for more information and take advantage of their discounted rates!